$750
Mileage: 175,232
Mechanics special: Missing drivers side mirror, glove compartment door won't shut, needs new latch for hood. Runs and drives. No check engine light (we fixed that) but is making a dragging noise. We just don't know exactly how to fix it. Will need an expert. OBO but Please don't low ball I need something to get my kids to school and activites. I bought it a year ago for $1000 and we've put some work into it since then.
$1,000
Mileage: 177,609
$6,000
Mileage: 125,000
We are selling our 2012 Ford Focus SEL. It's been a good car for us, but it is time to move into something new. It has a few cosmetic blemishes, but is an otherwise very good condition. But maintenance has been done regularly with an oil change last month and all new tires within the last year. As should be a good car for a new driver, or for commuter.
$4,700
Mileage: 195,000
2006 chevy Avalanche Z71. 4x4. 4 doors.. Sun roof..The truck runs and drives very smooth..Interior and exterior both are in good shape..power windows and locks..tires are in great shape..nice stereo..every feature in the truck is working.
$2,300
Mileage: 170,962
This is an excellent Honda Odyssey. Tires only have about 2000 miles on them. Fresh Front pads and rotors. Fresh alignment. Fresh battery. New starter. Fresh oil change. Everything works. No issues. Just wanting to get into a newer vehicle. Price is negotiable. Has the DVD player in it for the kids. The pilot seats in the back are included they are just in storage and can be retrieved quickly. Interior will be cleaned out for you. Text preferred. Let me know if you wanna come take it for a test drive.
$7,000
Mileage: 116,300
2010 BMW 328i! Amazing condition inside and out! Clean title/clean carfax. Runs and drives great. All services done on time. This car is loaded! Navigation! Power everything! Sunroof! Upgraded bmw headlights. Great gas mileage. Low miles. No problems with this car. It is my moms car and she just upgraded to an suv so I am helping her sell it. Priced to sell at $7000.
$2,550
Mileage: 259,500
2001 Highlander. AWD. V6-3.0. Runs great
$3,500
Mileage: 177,000
Clean little TDI, runs well with no major mechanical problems and only minor cosmetic flaws. Tires have normal wear, includes wireless tire pressure monitoring system. All electrical features work including seat warmers and sunroof. Call or text to come see.
$19,999
Mileage: 153,000
I've owned this truck for two years, it's been an amazing truck! I don't want to sell it but I'm trying to get unfinished a house and need the extra cash. It has a rebuilt title from a front end accident. The truck has zero problems. Winds great had a ton of power. It has a 3 inch straight pipe from the down pipe back, and efi live. Priced to sell come pick it up!
$14,500
Mileage: 3,600
Very low mileage Elantra in like-new condition. This car was only driven to the train station and back. Getting rid of it because I no longer need a second car. Includes 3M crystalline tint, weathertech all weather floor mats, and covercraft custom fit sunshade.
$6,000
Mileage: 100,000
Hello, this truck is not a factory 4x4 Napco. Front and rear differentials were transplanted from a 1975 Dodge Power Wagon 3/4 ton. Dana 60 rear, HD Dana 44 front axle and NP 205 gear to gear divorced transfercase. The truck has a small block V8 I was told is a 327. Truck is currently not running and will need to be towed or trailored to it's new home. NO EMAILS ! NO SCAMMERS OR GAMES. IF YOU TEXT ME WITH SOME STORY ABOUT SENDING PAYMENT OR BEING OVERSEAS OR ANY LAME ASS SCAMMER STORY I WILL NOT RESPOND AND REPORT YOU !!!
$4,000
Mileage: 3,500
1970 D200 sweptline 318 polysphere from a Plymouth fury 3/4 ton 128" wheel base automatic column shift transmission New filters plugs belts hoses New brakes New starter Reupholstered cab bench
$2,650
Mileage: 155,000
Great car well taken car of with regular service. Clean one owner. New Pirelli all season tires. Only few small dings in paint outside. Has upgraded sun roof. This is a must see!
$2,900
Mileage: 154,000
2002 vw Jetta, vr6 2.8 runs great, seat warmers , touch screen Bluetooth Stereo , good tires , clean leather interior, and sun roof call or text if interested. NO TRADES
$2,500
Mileage: 152,000
Sadly selling my 2002 Nissan Xterra. This would be great 4WD FOR UP COMING SNOW.. I have never had any problem with this car since I had Owen it It runs and drives amazing Engine and transmission are in perfect running condition A/C heat works. Good tires. For more information call anytime $2500 3852506756
$4,000
Mileage: 185,000
Good dump truck. I just got a new dump trailer and no longer need it. Hydraulic lift works great. Engine runs great. It has a small oil leak and exhaust leak that would just need a quick fix. Dirty but its a good work truck, especially for trash because of the dump bed. 4000 obo. First come first serve.
$1,000
Mileage: 200,000
1999 Chevy Tahoe clean title runs an drives good comes with a brand new set of snow tires cold ac needs a little tlc asking $1000 385 235 9662
$5,700
Mileage: 90,500
This has been my wife's car for the past 5 years. Not a single problem with it. We would keep it but we need a bigger car for her. Runs great! Gets awesome gas mileage and it's fun to drive. Tires have good tread and it handles well in the snow. Has a rebuilt title due to cosmetic damage. No structural damage. We have babied this car with regular maintenance. Garage kept most of the time. No leaks. Text or call me at (801) 746-9014. $5,500 or best offer. 👍
$23,000
Mileage: 80,000
Fully Loaded 2015 Jeep Grand Cherokee Limited in EXCELLENT condition. Touch Screen Display Electronic Heads-Up Display Navigation FM/XM/AM Radio UConnect Bluetooth Hands-Free System Siri (For iPhone) Cruise Control Large Automatic Sunroof Heated Steering Wheel Heating/Cooling Leather Seats Driver's Seat Memory System Added Towing Package LED Headlights Custom: Black Mirrors Black Grille Black Handles Black Window Trim Black Rear Light Trim Rear Light Tint Full Window Tint KMC Slide 22 inch Wheels (Black) Roof Ski/Snowboard Rack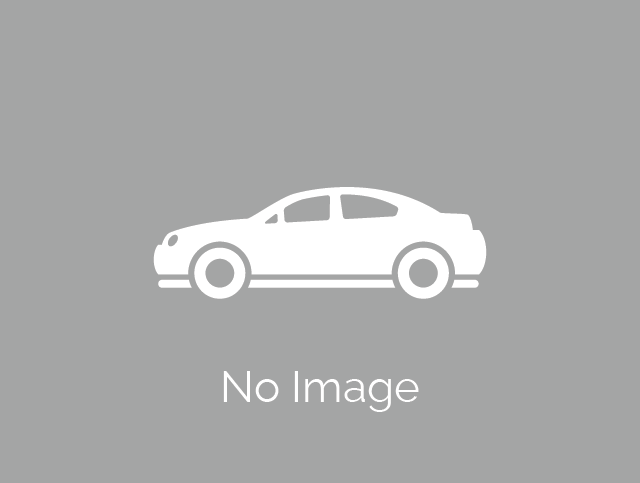 $600
Mileage: 168,000
I'm selling a 2000 Ford Mustang. It runs well and has not had any issues but it has some paint peeling, dings and scratches. It was bought lightly used by my wife in 2001. My neighbor side swiped the left rear quarter panel. The damage was minimal but the insurance company totaled the car, so it has a salvage title. The interior is in good condition for the year. I will upload photos soon.
$9,500
Mileage: 110,200
Daily driver from Tooele to Salt Lake City. All highway miles. All maintenance done at required intervals. No smoking, no pet vehicle. Car can be seen in SLC from 8am-2pm weekdays near 2100 south and West Temple or in Tooele evenings and weekends.
$5,399
Mileage: 146,587
Clean title and clean Carfax, car has had only 2 owners with mainly freeway mileage. Never been wrecked. Very Good condition for mileage and year. power sunroof, power and heated seats and steering wheel, leather seats. Blue tooth, premium stereo and sports package. NO mechanical repairs needed!!!! FIRM on Price at $5,399.00 One of the best cars you'll find for under $10k anywhere! Call to come check it out! 801-923-4810
$2,000
Mileage: 124,000
Great running car! Just looking for something different. Gets about 28 mpg makes a great commuter. It's a 5 speed super easy to drive. Has two sets of wheels and tires one winter both have great tread. The two issues is the lower control arm bushing is starting to squeak a little and third gear synchros sometimes grind Asking 2000 obo. Text only please!
$6,000
Mileage: 136,000
We've outgrown our little reefer truck and haven't really used her for back up so she's gotta go! It has two separate refrigerated compartments that are roughly 3' x 7' each and nearly the same 3' x 7' of non refrigerated space in the back. Please text for more info and to set up a test drive. Thanks!