$44,000
Mileage: 32,300
Great family suv that gets amazing gas mileage. This things drives like a car. My wife has been very comfortable in it. The vehicle has a branded title but was professionally rebuilt st tj chapmen and we have put almost 20k miles on it since. It is in very good condition. This has the Stealth Package. Some Crome delete and special rims It has Apple car play 360 backup camera Park assist Adaptive cruise control Heated and cooled seats 110 power inverter Full sized spare Power running boards Lots of usb power ports Power fold down seats Huge panoramic sun roof Hill descent control And many other cool features. Please call or text tom at 4357608014 Se habla español
$12,500
Mileage: 146,000
I have a little dodge Dakota that started off life as a 2.5 4 cylinder and an AX15 transmission. Clean title truck with no rust and a relatively rare color (bright jade metallic). The interior is mint minus the headliner being a little tattered. Due to the new shifter location, I'll more than likely not be installing the factory console, I also have some bride low max racing seats and harnesses I'll be installing. Now, I've swapped that out and im currently installing an LS1/T56 6 speed from a 2001 corvette with a short shifter, mild tune and a six puck clutch. Im currently waiting on engine mounts to be fabricated and installed within a few days, then all wiring should be a breeze. The price listed reflects the truck with just the swap, no lowering it, or new paint, just a sleeper Dakota with some serious balls. I can paint this truck, I have a booth, all the means to do it, I can also lower it, add nicer wheels and build it to your style. Add a hydro-brake, LSD to the rearend or a air-locker and send it at the drift events at UMC? See less
$49,000
Mileage: 65,000
Original owner. Excellent condition 2016 Duramax 3500HD 7Z1 4x4. 65,000 miles. Air dog lift pump with badlwin water sepparater and fuel filters. Always used approved fuel lubicator additive with every tank of fuel. By far the most fuel efficient diesel I have owned. Truck has a BW 30,000 lbs gooseneck hitch installed. (Only towed a handfull of times) Hate to see it go, but I'm moving out of the country soon. Truck is up to date with service such as diff, transission, transfercase and brake fluid change.
$6,500
Mileage: 187,000
Here are your after and before pics. Did a lot of work on this civic. Nice daily and great on gas. Here are what I've done so far ⬇️ New coilovers New tint New wheel and tires New front bumper New alternator New oil pan gasket New muffler New distributor and spark plug wires. New headlight assemblies New paint
$8,000
Mileage: 102,000
Runs and drives amazing 20x12 wheels with good tires Led tailights Led headlights/black housing Switch back led Led licence plate lights Apple car play with kick sub/amp New clutch New water pump thermostat Truck has zero issues Limo tint Interior is super clean no rips I always get compliments everywhere I go im just testing waters I'm in no rush to sell either I love this truck but I wouldn't mind a diesel truck to pull my side by side 8k firm
$7,000
Mileage: 199,000
My parents bought this Yukon brand new in 05'. My mom put all the miles on it. She took exceptional care of this Yukon. It's in phenomenal shape. The exterior color is a maroon/burgundy. It got a new transmission put in around 115k miles. It runs great! It also has brand new tires. She passed away in December so my brothers and I are selling it.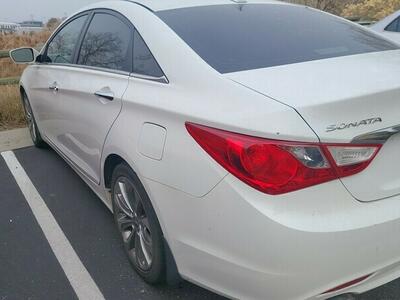 $6,500
Mileage: 128,432
The car is in good condition, it does have some scratches but not too much. Price will be negotiable.
$81,000
Mileage: 2,200
This 2022 F-150 Lightning Lariat Standard Range is equipped with an extensive array of technology and convenience features. Some notable features include: Enormous front trunk (frunk), it's quicker than many high-performance sports cars, numerous electrical outlets (120V & 240V), heated and cooled seats, heated steering wheel, Ford Co-Pilot 360 Assist 2.0 (Adaptive Cruise Control, Lane Centering, Stop-and-go), 360-degree camera, and a mobile app with vehicle controls. Includes new Bridgestone Blizzak DM-V2 winter tires (Currently installed) and the Ford Mobile Power Cord.