The makes and models mentioned in this article are not placed in any particular order, nor intended to be viewed as a ranked list. KSL Cars does not endorse any vehicles. The views or opinions expressed in this article are those of the writer and do not reflect the views or opinions of KSL.com or its employees.
THE GATEWAY - In the words of Frankie Valli, "Oh, what a night." Last Saturday, April 2, 2022, thousands flocked to the largest exotic car show in Utah's history, all thanks to supercar enthusiast group, Need 2 Drive. Every year Need 2 Drive kicks off the summer driving season with a special event like this, but no one, including Need 2 Drive's co-founder Ismael Utrilla, could have anticipated the amount of enthusiasts (and cars) that showed up to The Gateway. 
Photo Credit: Joel Tate
"It's crazy. Mind-blowing. I could not have dreamed it would be this big," Ismael told me as we gazed over the sea of attendees. "The next generation of drivers don't need to go anywhere else to get inspired. This is what Utah is now."
As thousands of attendees swarmed the 160 supercars on display, children and adults alike were smiling from ear to ear. The number of cars on display was truly a sight to behold. Even more supercar owners — over 350 to be exact — had inquired about getting a parking spot, but had to be turned away due to size constraints. That kind of interest represents the staggering growth that Utah's supercar community has experienced in recent years. 
Photo Credit: Joel Tate
Working to Inspire
This free-to-the-public event took months for Ismael to plan, but with the help of the gracious hosts at The Gateway, the planning paid off and provided a night that attendees will never forget. "It's really hard to plan for something like this, but we do it for Utah, especially for the kids. To see cool cars and get inspired to work hard, to dream … that's what this is all about," Ismael said.
Ismael is no stranger to big dreams, working hard or throwing huge parties (see our coverage of the Need 2 Drive Summer Splash). Living in Peru for much of his life, Ismael came to America with nothing. Now, after years of working hard and setting his sights high, he's achieved many of his dreams. Just 10 years ago he was driving a Toyota Corolla. Now, he owns two Porsches — a 911 Turbo S and a Macan. His story was featured in full on KSL.com just last year. 
"Utah is a special place. You don't need to go anywhere else to have your dreams come true and get inspiration. You can do it right here," he said.
Event organizer Ish with Jason Bell, writer for KSL Cars, and Tiffany Rhodes, Marketing Manager for KSL Cars.
The Cars
It feels like a long time ago that seeing a supercar on the road was a rare experience. At the Exotics at the Gateway event, the number of exotic cars was almost overwhelming. Of the 160 supercars in attendance, many of them were Lamborghinis, Ferraris, Porsches and McLarens. Dozens of other supercars were also there, including several C8 Corvettes, Dodge Vipers, Aston Martins, a Lotus, a Rezvani, Acura NSXs, a BMW i8 and many more.
Photo Credit: Joel Tate
The highlights of the show were an ultra-rare McLaren P1 HDK, a Gunther Werks 400r, a Ford GT and  a custom Liberty Walk widebody Lamborghini Aventador roadster belonging to YouTuber James "The Stradman." 
Photo Credit: Joel Tate
Altogether, there were an estimated $30 - $40 million dollars worth of exotic cars lining the streets of The Gateway — definitely something you don't see every day.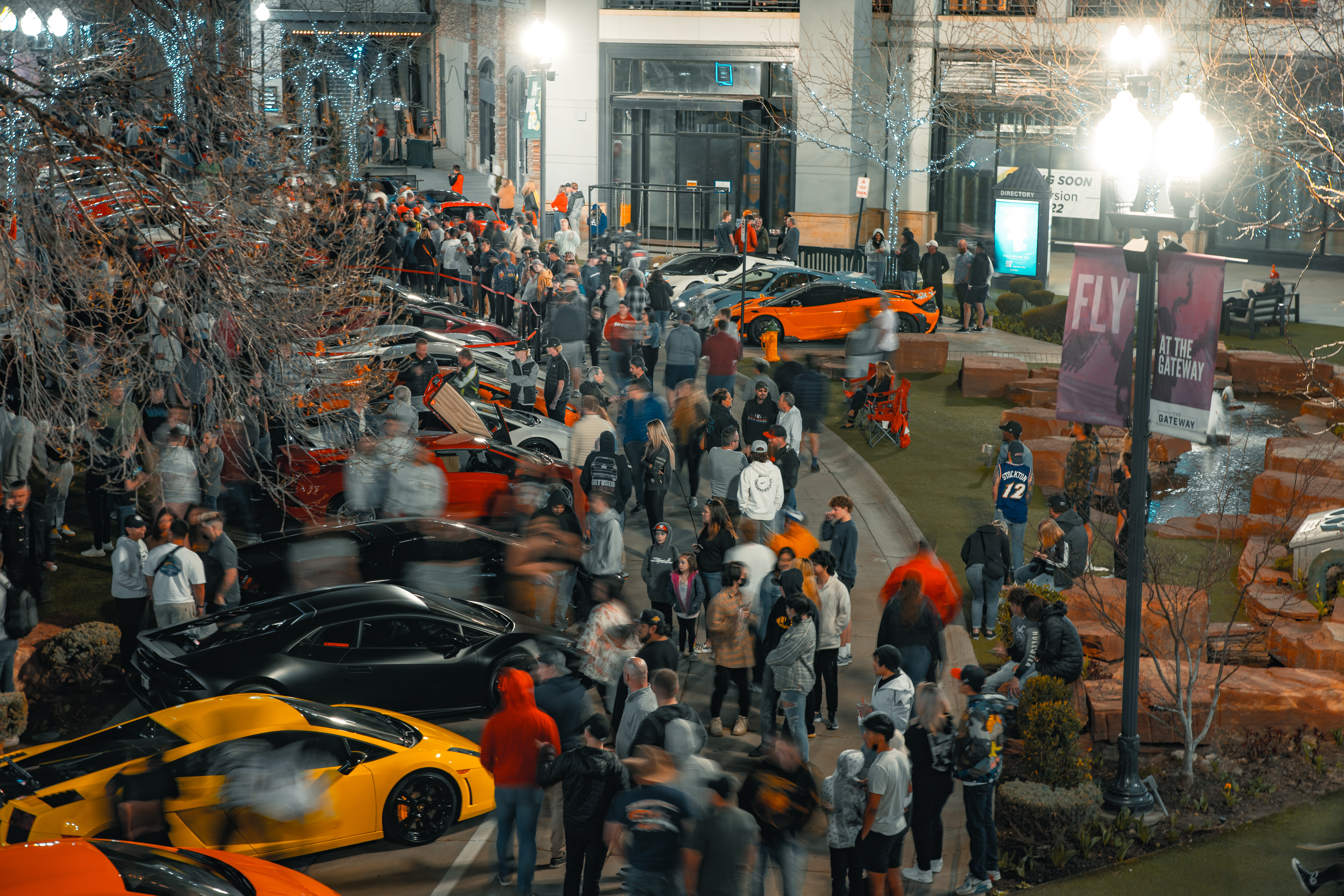 Photo Credit: Tanner Seymour
The Connection That Cars Bring
It was hard to not be impressed by the spirit of unity that came over The Gateway as thousands of attendees flooded the streets to see these incredible cars. In the last two years, there has been a lot of division among people in our state and country for many different reasons, but on the night of April 2, those differences seemed to melt away as a shared love of cars took precedence over everyday differences.  
Ismael started his journey with Need 2 Drive out of a desire to bring supercar owners together. Now, he's set his sights higher. He wants to bring Utah together, and that's what happened last Saturday night. Who would have thought it would be cars of all things that would bring people of all backgrounds, demographics, ages, nationalities and beliefs together?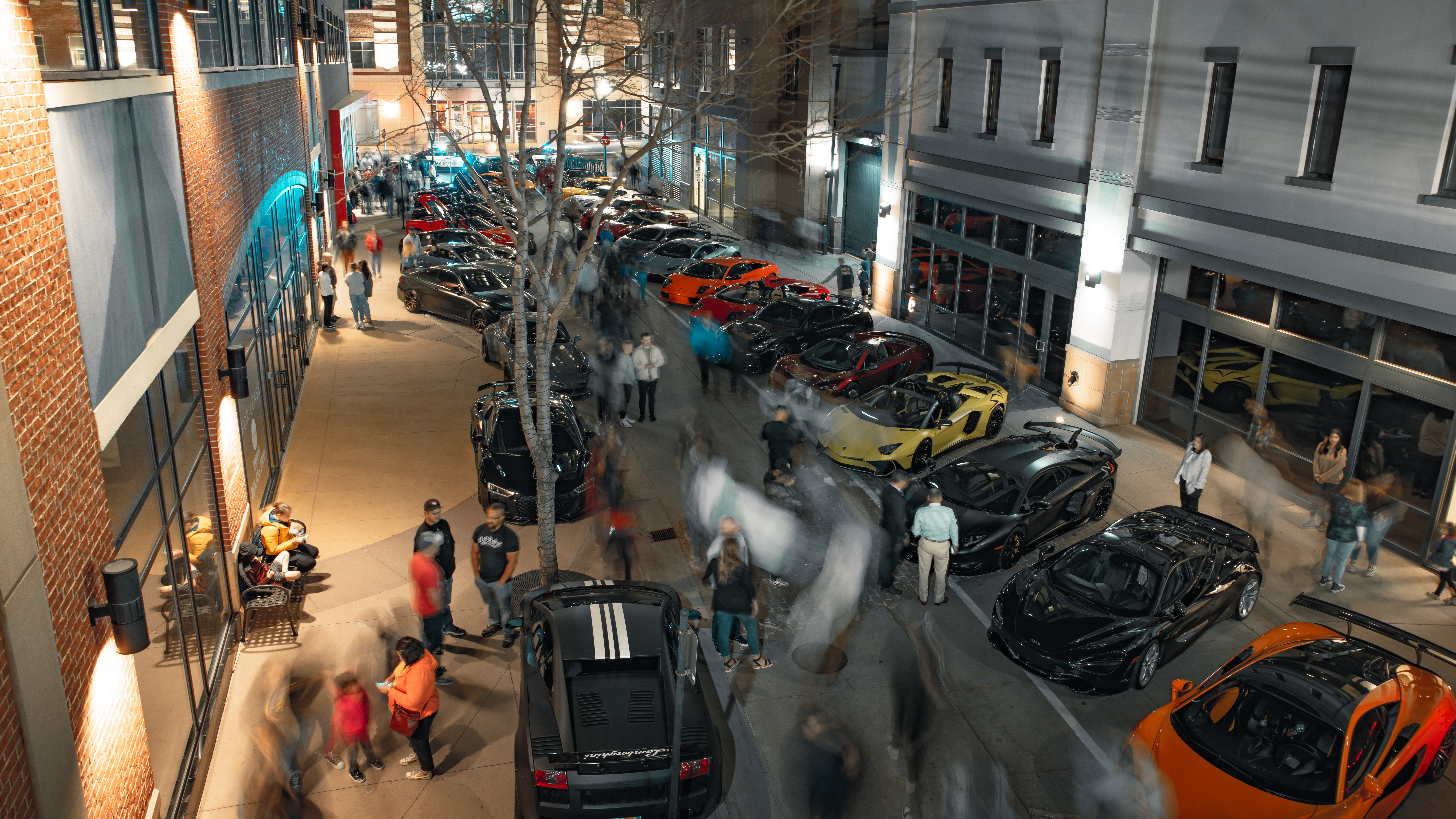 Photo Credit: Tanner Seymour
The success of the night sets the bar high for next year, but in the meantime, car lovers statewide will have a lot to dream about. Goals will be set, and the memory of seeing 30 Lamborghinis together is something that every adult and child in attendance won't soon forget. 
Photo Credit: Tanner Seymour
"This is bigger than just making money. If you do what you do for money, you'll be miserable. It's about growing, dreaming and coming together. This is the American Dream," said Ismael. "Having the kids dreaming and saying, 'You know, someday I'm going to have this car,' … that's what it's all about." 
Find your next supercar on KSL Cars today. 
For more information on Need 2 Drive or its events, follow @Need2DriveUtah on Instagram. You can also follow Ismael's personal account, @PorscheDriver801.
Do you or someone you know have an awesome car story? We want to feature it! Send an email to cars@ksl.com. For more information and updates follow KSL Cars on Instagram and Facebook.
About the author: Having owned everything from a DeLorean to an E46 BMW M3 and a Toyota Land Cruiser, Jason Bell is a lifelong car enthusiast who loves sharing his passions as a teacher, writer, speaker and social media manager. Contact him at jasonbellcars@gmail.com for comments/questions, or just to say "hi."
The views and opinions expressed here are my own and may not align with KSL.com or KSL Cars.