$31,000
Mileage: 59,000
I bought this car for my wife and she is a clean freak, so the car has been immaculate since the day we bought it. Never been smoked in, and the backseat has only been used a handful of times. Id say 90 percent of the miles are freeway miles. Always had maintenance done on time!! Only reason we are selling is because we are needing a bigger car. Best car we have ever had on snowy roads. AWD. Had brand new tires put on about 8 months ago. Must see in person. Please text or call with any questions.
$14,000
Mileage: 146,000
I'm selling my X5 only because I bought a new one. This car is awesome. It handles extremely well in the Utah winters. Tires are good for another 40k and I have a brand new set of snow tires mounted on BMW rims that will come with it. Everything works flawlessly. There is nothing wrong with this car. I have receipts for the major repairs that have been done. I am driving this off and on so mileage will change a bit. Text with any questions and offers. No codes, scams and I will not ship it!!! Don't waste my time. You won't be disappointed with this suv! Adult owned and driven. Pictures don't do it justice. You gotta see it in person to truly appreciate it. Text 801-791-7576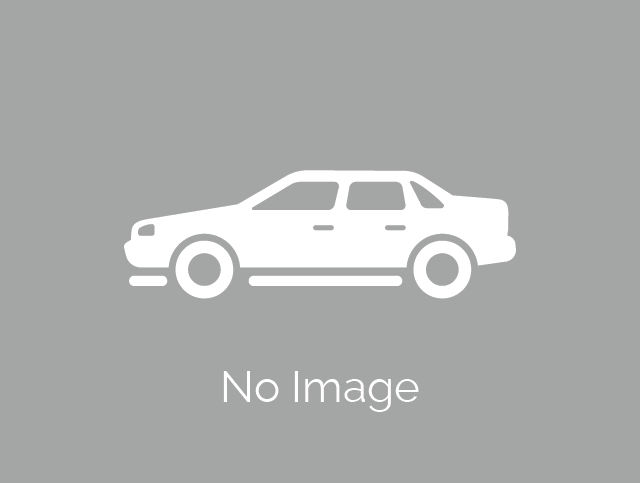 $12,500
Mileage: 170,000
For sale very rare 2004 Subaru Forester XT with a manual transmission. Color is obsidian black Pearl which has a subtle gold flake. The black car looks amazing in the sun with a slight tint of gold. I Have thoroughly enjoyed every minute of ownership with this amazing vehicle. It has Subarus famous symmetrical all wheel drive with a limited slip differential the rear. I have lives in mountainous areas that get a lot of snow and it has allowed me to drive through any condition in all four seasons. Works extremely well in snow and ice. Nothing quite compares to this car's highly maneuverable compact size. It is super easy to park and drive tight areas, yet has a utilitarian body style that lends to a ton of cargo room and utility. You can fit snowboards diagonally In the trunk without the back seat down or length wise with the 60/40 seat split. Bikes fit in the vehicle with the seats down as do two sets of car wheels. There is also roof rails if you wanted to get crossbars for a roof rack. In my opinion this is Subaru's perfect combination of the 2.5 liter turbo charged engine matted with a 5 speed manual with short gearing. The car really flys when you want it to or can be driven easy and mellow. I average between 19-22 miles per gallon in mostly city driving. The Good: Drives the same as when I purchased it in 2012. I am the second owner and it has been super reliable never left me stranded. For the Subaru enthusiasts this is the only model year where that has the exact same engine block as a 2004 Subaru Wrx Sti and can bolt on the majority of the power train parts for the wrx Sti including the Ecu. You won't find a better used forester car to purchase as this one has never had engine modifications. Only things that are not OEM are painted brake calipers and wrx wheels. Engine lol is changed with fully synthetic I have all maintenance records since I purchased it in 2012. And tracked it all in a spreadsheet based on the manufacturer recommends schedule. Nothing has been skipped. Only 1,000 were made in the US.with the us engine and transmission combination. The car comes with two sets of WRX 16" wheels which are 4 lbs. lighter per wheel. One set with all season tires and one set with snow tires. Factory options include Rear spoiler Both OEM rubber and carpet floor mats Sti manual shift knob The not so good. The exterior and interior does show some minor wear and tear for a 18 year old car. Headlights could use a buffing. Driver seat has minor tears in seat cushion from standard use when it was my daily driver. A couple of the struts are about due to be replaced I was originally holding off until all four wheee ready so I could fully upgrade to wrx or sti versions. The tinted windows are starting peel a little in the corners. I drive it so it frequently that it does burn a little oil if you go with our engine oil changes for 6 months Only considering selling as we have a family of four and mostly use our pickup truck as we can camp in it.
$20,000
Mileage: 174,000
Fummins project truck. Run and drives needs some work to be completely fully functional.
$12,000
Mileage: 262,798
This car has been great. I have had it since 2010. It is really roomy for my family of 8 kids and pulls anything I have thrown at it. The engine is in great shape. Just had it serviced. Passed emisisons in Utah County and had the glow plugs replaced. One of the doors is black. We backed out of the garage with the door open. We did get in a minor front end accident in 2013. I have the car fax if you want.
$38,200
Mileage: 28,000
Wife's vehicle.. garage kept, tinted, 20" Audi sport wheels, brand new tires. Runs perfect selling to move to a q7 for the kids.
$11,000
Mileage: 219,000
Powerful truck, 2000 Dodge Cummins longbed, fifth wheel, after market air filter, airbags on back axle, edge chip, only 219k miles, bigger tires. text or call for any more info.
$11,900
Mileage: 99,500
Remarkable condition, 1995 Ford F-150 extended cab, 4x4, 99,500 miles. Was Dad's truck who passed away, always kept in garage, two gas tanks, runs perfectly, 8-cylinder, auto trans, interior still in great shape, bed protector, side steps, AC, auto windows, AM/FM CD, trailer brake.
$10,500
Mileage: 133,888
Been a great truck has brand new ac unit new front end parts tranny was gone through about 10,000 miles ago same with the motor it's in great shape for how old it is call or text me with any questions 10,500 obo
$13,649
Mileage: 142,000
This Jeep has been Awesome! Smooth ride, great mpg. Interior is in great condition. Never Smoked in. Toyo Tires Weather Tech Side Window Deflectors Clean Title, never wrecked. Call or Text for more details.
$7,800
Mileage: 155,236
It has been a great truck for family. New transmission 2 years ago that has a total - 5 year warenty.
$7,500
Mileage: 196,364
This is a great car no problem. Good all the way around. Great outdoorsy car and commuter car. Has been up to date with maintenance and services. Recently replaced the radiator and cooling fans. Call or text me for obo.
$6,000
Mileage: 137,000
2008 Audi A4 S-Line Quattro! Pretty good condition and low miles for the year! The interior is like new, transmission shift smooth, paddle shifters are perfect, the engine and the turbo are perfect. Text me for more information at 801-7593601
$10,000
Mileage: 117,764
This vehicle is in excellent shape other than the drive side indoor panel which are notorious for beinng weak and a crack in the dash. other than that it is in excellent condition,
$6,995
Mileage: 93,454
2014 Nissan Altima S, 2.5L, Automatic, Fully Loaded, Back-up Camera, Toyo Tires, Very Clean, Runs and Drives Excellent, Great Fuel Economy, rebuilt Call or Text Jeff @ 801-657-8853
$2,650
Mileage: 237,554
$2,650 OBO Just service done Running and drive great want to sale because we got a new car, AC/Heater work great, new LED headlight bulbs, new windshield, new spark plugs please text 801-680-4499 please give me a time to answer your text because I am work nights