$15,000
Mileage: 299,066
Truck drives good, no issues with it. Asking 15,000 or best offer give me a text or call at 435-255-9813
$14,999
Mileage: 98,926
2014 Audi Q7 in very good condition. Although it has a rebuilt title it has been a great vehicle. Maintenance up to date with recent new tires, brakes, and water pump.
$36,000
Mileage: 10,900
2021 Willy's sport. This thing is awesome! Drives super smooth and has been great. Selling because I need money for school. Has small crack in windshield from a rock hitting it on the freeway. Other than that everything is in near new condition. Let me know if you have any questions :)
$11,500
Mileage: 112,000
Clean one owner car. Has been in 2 small accidents, which has required some plastic be replaced. CAR WILL BE AVAILABLE WHEN OUR NEW CAR ARRIVES. ETA 01/31-02/04-2023
$28,999
Mileage: 66,200
This car has been amazing since I've owned it. Turns heads like no other. It's amazing in the snow and gets fantastic gas mileage. Just had new tires put on it in November a long with brand new brakes. It is my daily until it is sold so miles will go up slightly as I don't drive much at the moment. Only thing I've done to it is window tint as dark as legally possible. Will be having the oil changed here in the next couple hundred miles. Text works best, it is priced a little higher so shoot me an offer. 801-920-2617
$7,000
Mileage: 199,000
I have loved this car and it is super fun to drive! A list of things it has: -New engine I put in last summer under 60,000 miles(have paperwork to prove) - newer transmission under 100,000 miles -clutch has under 10,000 miles -rotors replaced last summer - aftermarket intake -aftermarket BOV -front mount inter cooler - turbo with new internals -galaxy headliner - Brand new back tires, front tires under 2,000 miles -access port I have the top Mount and a stock turbo that come with it. It doesn't have a tune on it right now I was making sure everything ran strong before tuning. Make me an offer if Interested
$4,500
Mileage: 209,000
2003 Chevy 1500 Silverado quad cab short bed runs excellent tires are fairly new 23 to 28 mpg. It was one of our work trucks and no longer use it asking $4500 or best offer call 385-500-7785 for more info thank you.
$24,650
Mileage: 51,465
**2019 Toyota Camry Hybrid LE** Selling our pristine 2019 Toyota Camry LE. We are the original owners (non smokers). The car has a clean title, no accidents or damage, garaged, and all service has been done at a Toyota Dealership. All service records are available for inspection. Optional equipment includes: all weather floor mats, protection package, and tinted windows. The stock steel wheels and hub caps were replaced with nice looking Genesis 437U alloy wheels. New Firestone Tires (65K Warranty) installed at about 36K miles. Gas prices are on there way up again and $4-5/gallon gas may be here within a few months. The Camry Hybrid LE is rated 51mpg City/ 53mpg Hwy. We have got as high as 57mpg! You can't beat a Toyota for quality and reliability! Please text or call 435-535-6457
$5,900
Mileage: 145,000
AUDI A4 Quattro turbo Excellent car inside and out, runs and drives like new. No issues or leaks, will come with emissions. Recently had $1500 worth of work done, it's fully loaded highest package with push start, GPS, backup camera, Bluetooth, heated seats and tons more. Book at $7200 carfax available. Asking $6000 or best offer cash. CLEAN UTAH TITLE.
$77,000
Mileage: 29,871
Top-of-the-line Tesla that I purchased earlier this year and then realized that is way more car than I need or want. For all of you Space Balls fans out there, this is the Ludicrous Mode and Ludicrous Plus Mode model that will do 0-60MPH in 2.3 seconds!!! The only thing faster from Tesla is the brand-new Model S. This Model S also comes with the fully Enhanced Auto Pilot that was purchased with the car brand new and will transfer to the new owner. All documentation is in hand, such as the VIN inspection, title and Carfax report (CLEAN TITLE). Please see the specifications and warranty information below, gathered directly from my Tesla app based on the VIN number. Specifications: - Model S, 100D (Performance model) - Enhanced Autopilot - Autopilot Hardware - GPS Enabled Homelink - Premium Upgrades Package - Dual Motor All-Wheel Drive - Glass Roof - Heated front seats - 19" silver Slipstream Wheels - Sentry Mode - Valet Mode - Speed Limit Mode - Summon capability - White Premium interior - Obsidian Black Metallic exterior (PMBL) Factory Warranty: Basic Vehicle Limited Warranty -Expires March 30, 2023 or unlimited total miles, whichever comes first. Battery Limited Warranty -Expires March 30, 2027 or unlimited total miles, whichever comes first. Drive Unit Limited Warranty -Expires March 30, 2027 or unlimited total miles, whichever comes first.
$7,500
Mileage: 166,000
This has been an amazing car for me and my family. Must let it go because we need something bigger. The color of the car is navy blue. 1 owner with title in hand. Open to offers. See less
$5,800
Mileage: 191,800
Everything works it will pass emissions no check engine light come, check it out and make me an offer. Have a little wiggle room for the price feel free to call me or text me 1 (385) 488-7411
$750
Mileage: 185,000
2007 BMW 550I! CLEAN TITLE! $750 OBO! (NEGOTIABLE & NO DEALER FEES) 185K MILES! NEEDS LOST KEY. NEEDS WORK! COME ON BY & CHECK IT OUT FOR PARTS WHOLE SALE OR A FIX UP PROJECT.. WE ARE HERE MON-FRI FRM 10AM-6PM SATURDAY HRS 10AM-2PM! GIVE US A CALL AT 801-776-1720! SE HABLA ESPANOL! LLAME YA!
$20,500
Mileage: 144,000
Immaculately maintained 2015 F150 with the 3.5 Ecoboost. This truck has the extended range 36 gallon tank, 4wd with rear locking diff, and heavy payload package. Clean title and no accidents. (Carfax available upon request). Just did spark plugs, transmission service, alignment, coolant flush, rear diff flush, front diff flush, and transfer case flush with all ford parts and fluid at the dealership. Brand new battery a week ago. The front brakes are 9mm and 8mm in the rear. The tires are 12/32 front and rear and are load range E. I sent an oil analysis to black stone laboratories 2 months ago and they said the engine is in great shape. (Can send oil analysis report upon request). The engine runs great, the transmission shifts smooth and there are no major cosmetic or mechanical issues. Please text or call with any questions.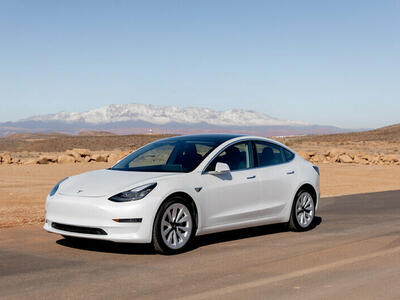 $40,000
Mileage: 282,127
This car has been babied. Garage kept and plugged in. Always hand washed and waxed. Never been through a car wash. Please read the full details below. Not in a rush to sell but accepting offers. * Clean Title in Hand, No Lienholder * Clean Carfax Report: shorturl.at/bkw47 * Brand New Tires * Brand New 2023 Tesla OEM 19 Inch Wheels ( I preferred the pre-refresh 19" wheels so I swapped them to my new model 3 ) * Brand New Front Windshield installed a few weeks ago by safelite * Brand New Carpet Floor Mats * No dings * Very few Minor front bumper rocks chips * Purchase Worry-Free! The Car Comes with a Full Warranty that Transfers to New Owner * 2 key cards * Comes with charger: * 1x Mobile Connector * 1x NEMA 5-15 Adapter * 1x NEMA 14-50 Adapter * 1x storage bag * SAE J1772 Charging Adapter
$17,000
Mileage: 249,368
I've had this truck for 3 years and I babied it. It has brand new tires and comes with two brand new G-fuel rims as well. It has a cracked windshield and the paint is flaking off that's about it. I just don't have the money to keep it running anymore.